Start offering SAS now!
The two-day SAS Facilitator Training Course provides professionals with the knowledge and skills necessary to effectively deliver the SAS Small Group program.
To be an approved SAS Provider of the SAS Small Group program in the community, professionals are required to complete the SAS Facilitator Training Course.
We offer: 
Individual places on our live face-to-face and online training options
Group training packages
Please contact the team if you have any questions regarding SAS Small Group Program implementation or if you would like to host your own event!

Please come and train our team!
If an organisation wishes to train a larger number of team members, we can come to you as a more cost effective option. To enquire about hosting a SAS Facilitator training event, please download an Agency Training Application Form, and contact us to discuss your needs.
Australia Canada USA New Zealand UK Europe Asia Pacific
Longer term enterprise packages are also available for larger service providers wishin to roll-out SAS across multiple service delivery sites or over multiple years. If this aligns with your organisational goals, please contact us to discuss your needs.
I would like to enrol a small team or as an individual!
All courses require a minimum number of professionals to proceed.
Participants will be notified of the status of their enrolled course approximately three weeks prior to the event.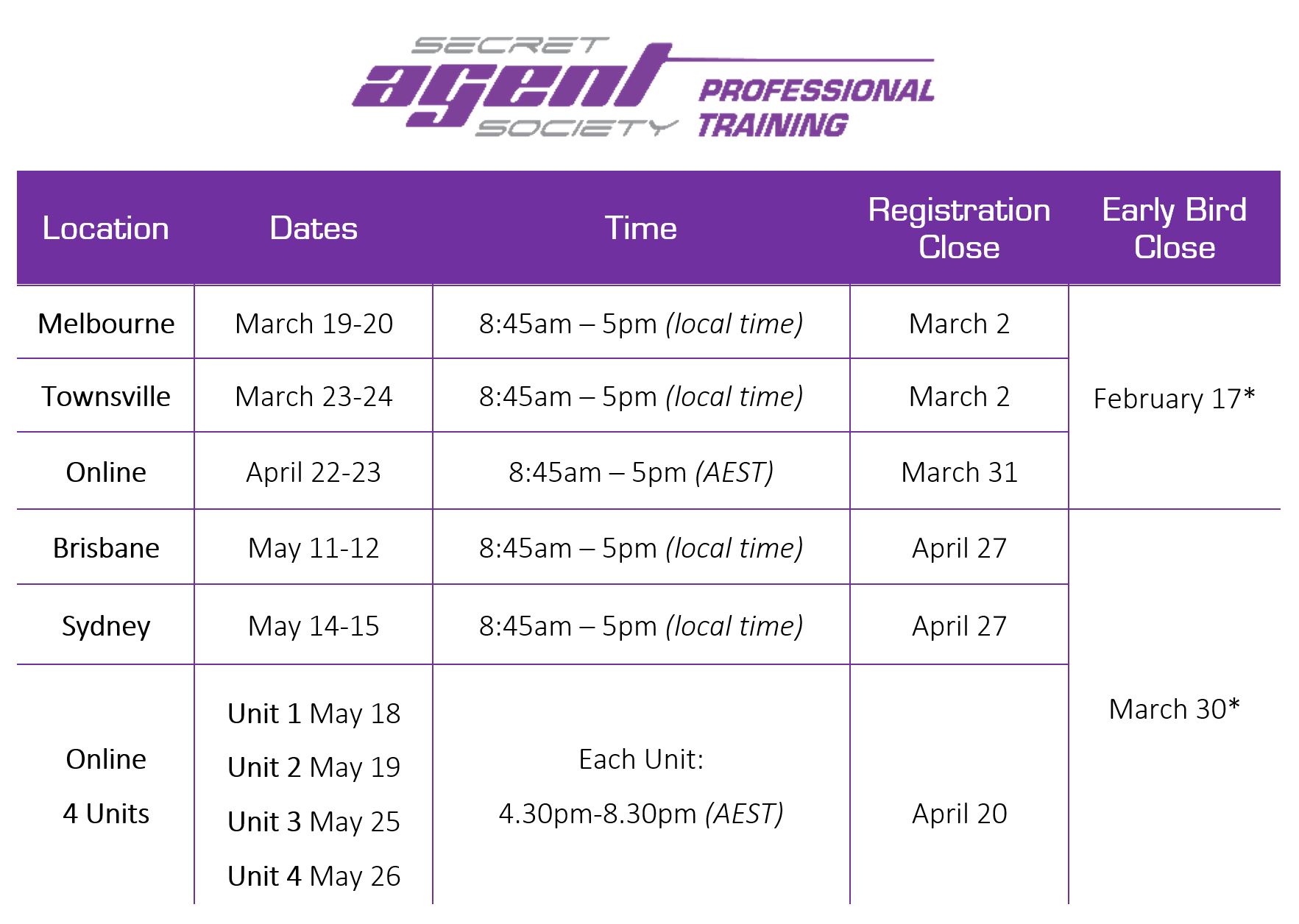 Application Packs
These application forms contain the pricing for the above training courses and associated SAS Facilitator and group implementation resources.
Australia Canada USA New Zealand UK Ireland/Europe South Africa Asia Pacific
The evidence-base, session planning and engaging materials are all provided – saving professionals valuable session-preparation time, optimising children's skill generalisation to home and school and reducing child, parent and teacher resistance.