How can Secret Agent Society help my child?
Secret Agent Society (SAS) is a breakthrough social skills approach for 8 to 12-year-old children, with a range of different social and emotional challenges. SAS has fun, espionage-themed resources and program that helps children learn how to feel happier, calmer and braver. It also teaches them how to make friends and keep them.
High functioning Autism / Asperger's Syndrome
Anxiety Disorders
Attention Deficit Hyperactivity Disorder (ADHD)
Anger management difficulties
Other general challenges with friendships, team work, conversations or staying calm
SAS was authored by Clinical Psychologist Dr Renae Beaumont, and is regarded as one of the most successful programs of its kind in the world.
You and your child can benefit from SAS through a number of options:
With Professional Support: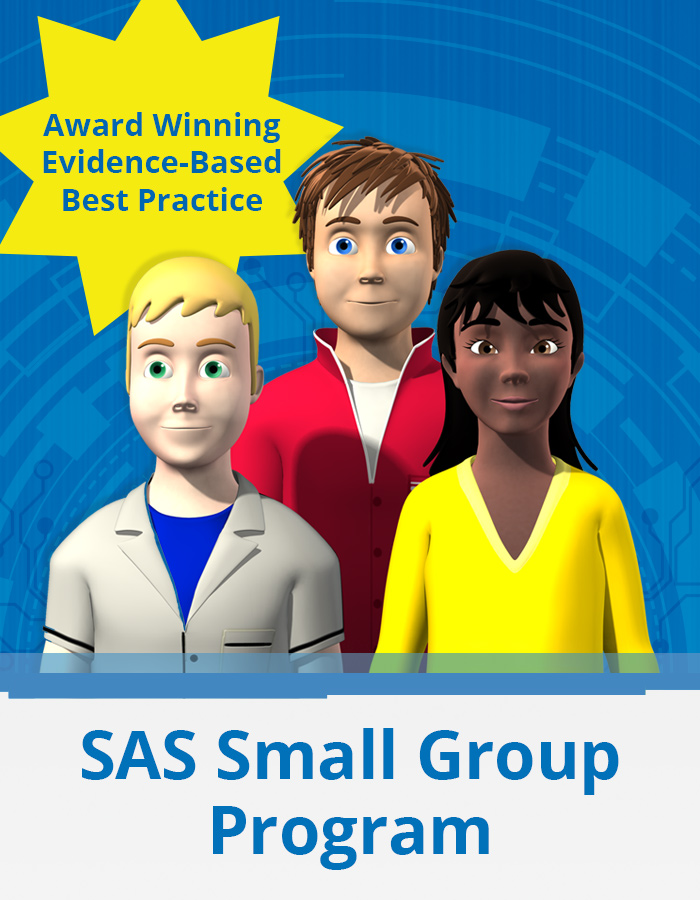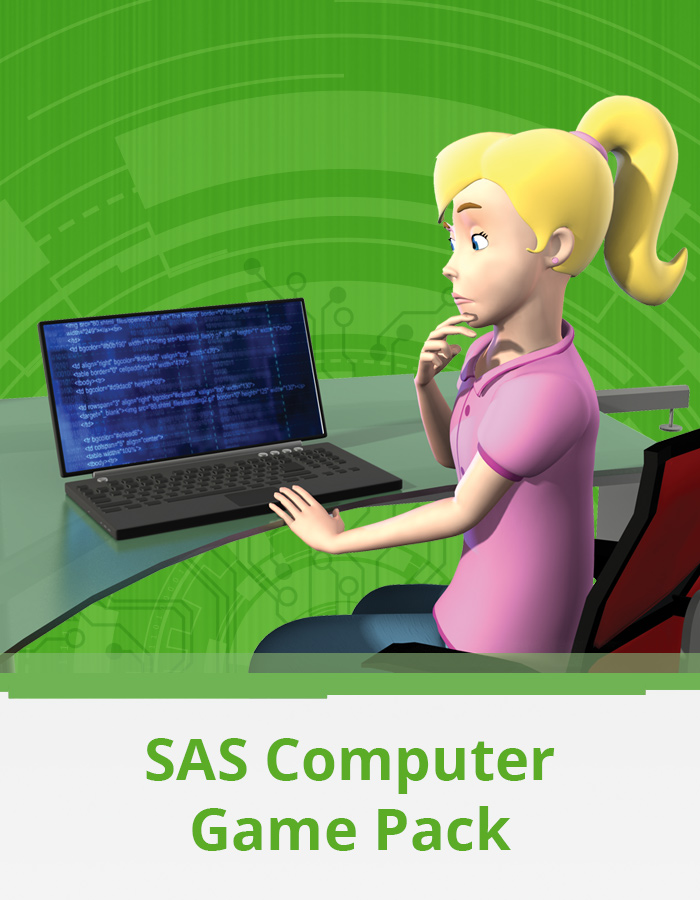 SAS provides engaging, technologically innovative games to empower children with the knowledge, skills and capacities to respond to everyday challenges.
What Are My Options?
You can choose to enrol your child in the evidence-based and award winning SAS Small Group Program

your child will participate in a series of fun spy-themed group sessions while you and your child's teacher learn how to assist too!

You can choose to use the SAS Computer Game Pack flexibly

at home with your child or together with a professional.
SAS Research
Multiple research evaluations support the effectiveness of the SAS Small Group Program for improving the social and emotional skills of children aged 8-12 years in clinic and school settings.
On university randomised controlled trial found 76% of children with Asperger's Syndrome who participated in SAS, improved from showing clinically significant delays in social and emotional functioning, to displaying these skills within the range of typically developing children (Beaumont & Sofronoff, 2008). (link to evidence base page)
Further studies and implementation projects involving children with Autism included collaborations amongst universities, schools, and hospital clinics from around the globe.
Autism Spectrum Australia (ASPECT)
University of Queensland (Australia)
University of Sydney (Australia)
Westmead Children's Hospital (Australia)
Children's Hospital Los Angeles (USA)
Australian Mainstream Schools (state, independent, catholic)
New York Presbyterian Hospital (USA)
Monash University (Australia)
Buffalo School Districts (USA)
York University (Canada)
King's College (England)
Griffith University (Australia)
Geneva Centre for Autism (Canada)
National Educational Psychology Service (Ireland)
ADHD
Anxiety
Anger
Learning Difficulties
Friendship Difficulties
An evaluation at the University of Queensland demonstrated the effectiveness of the SAS Small Group Program for children who have other social-emotional challenges (not Autism). For example, children with learning difficulties, ADHD, Anxiety Disorder and those without any diagnosed 'disorder'. Improvements were found in children's emotion regulation skills, anxiety levels and social functioning. 
An exciting multi-site randomised controlled trial of the SAS Small Group Program for children with Anxiety Disorders, ADHD and Autism is currently underway in New York City.
We know that the best way to improve kids social and emotion skills is through a small group program delivered by a trained professional, however sometimes this isn't possible or suitable.
Researchers have started looking into how much kids improve from using the SAS Computer Game Pack at home with their parents or at a service with a professional. So far, these results look promising for an alternative to accessing the SAS Small Group Program. Improved emotion and social skills are possible with the SAS stand-alone resources, and work best when supported by a professional either directly or through remote support.