SAS Stand-Alone Resources
We offer the SAS Computer Game Pack as stand-alone resource that can be purchased and used at any time.
As a professional working with children, use these items flexibly to supplement your existing social and emotion skills work with children in clinics, schools, or home visits.
At home you can support your child to play the SAS Computer Game or even practise skills together as a family.
Espionage, Technology And Fun!
Help kids learn to recognise emotions, regulate emotions and manage social challenges.
The four level Secret Agent Society (SAS) Computer Game, paired with supporting visual tools and adult support can be used to help children with goals such as: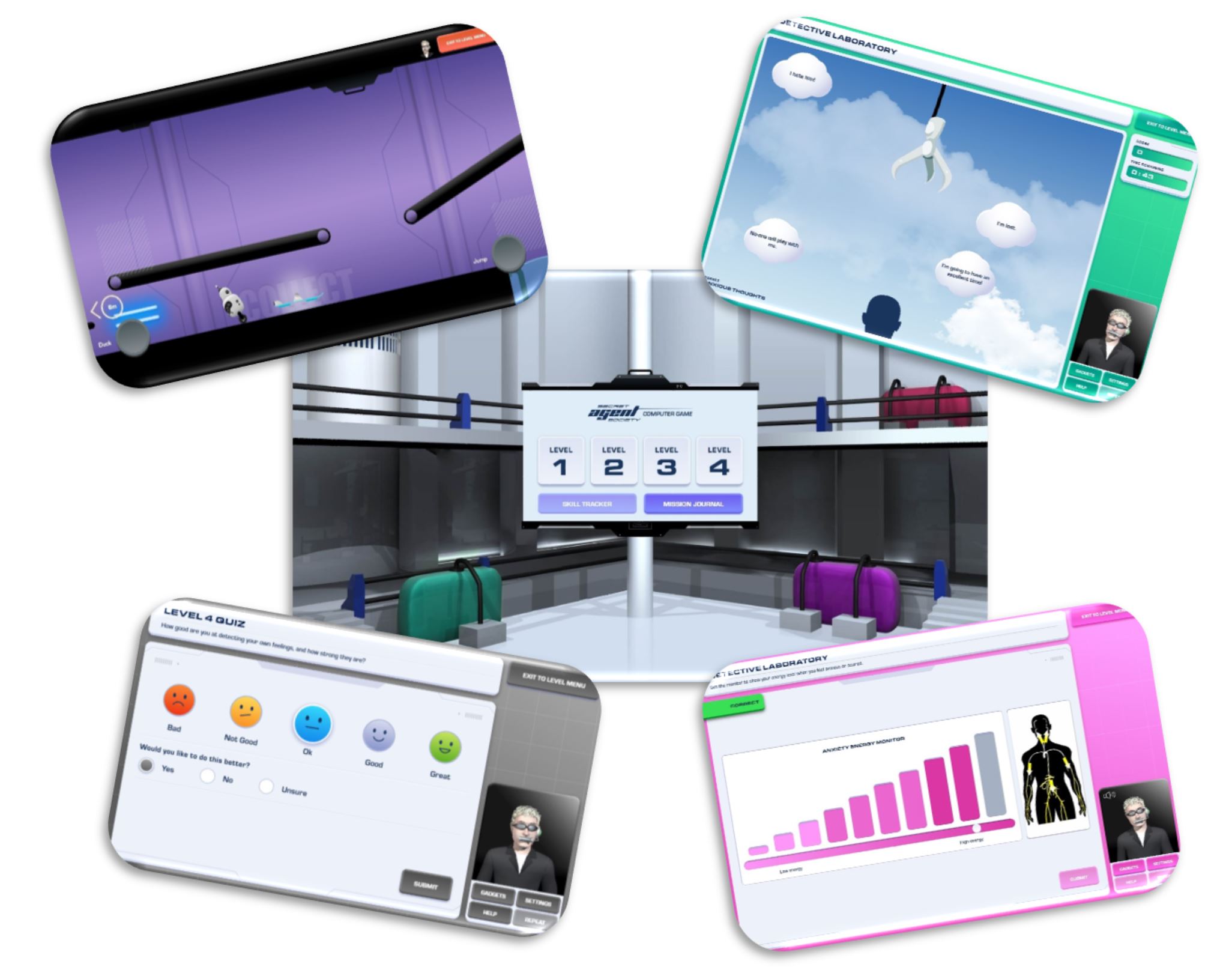 recognising simple and complex emotions in themselves and others
coping strategies for unpleasant feelings
identifying unhelpful thoughts and replacing them with more helpful alternatives
self-reflection and perspective-taking in social interactions
skills for conversation and play with peers
considering the social consequences of one's actions
responding to social challenges, such as being bullied, trying new things, working as a team and making mistakes.
This pack contains one SAS Computer Game Access Code and digital E-Telligence Pack items). These digital supports include Skill Code Cards, Relaxation Gadget Code Cards, Emotionometers and stickers.
The game access code gives one child 12 months of game-play and an option to extend for a further 12 months. A guide booklet is included to give parents and professionals advice on how to help children get the most out of the SAS Computer Game Pack resources.
The game can be progressed through from start to finish using your own special 'Agent Name' unlocking and saving progress each time you play, or alternatively, flexibly choosing targeted activities to teach particular skills. This can be done:
individually with one child (alone or with adult support)
with a small or large group of children viewing one screen 
individually with multiple children one at a time (without saving functionality  or unique 'Agent Names' for each child) 
The physical E-telligence Pack (below) is designed to provide each child with their own visual supports to keep when using the game with multiple children.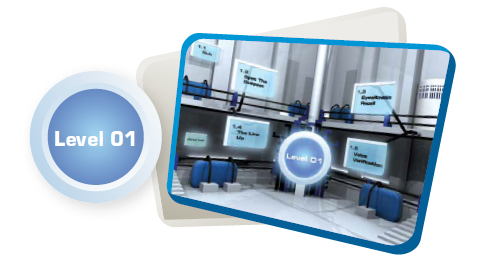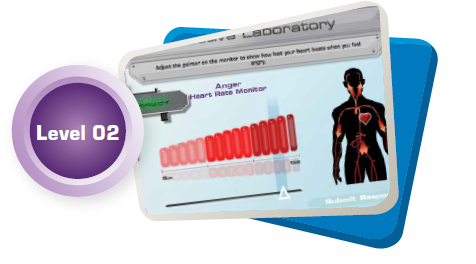 Cadets learn clues that signal how other people feel from facial expressions, body posture, and voice pitch, pace and volume.
Spot the Suspect
Eyewitness Recall
The Line Up
Voice Verification
Detect the nature and strength of their own emotions and piece together non-verbal and situational clues to detect others' feelings during social interactions.
Detective Laboratory  
Degrees of Delight & Distress
Secret Agent Viewing Panel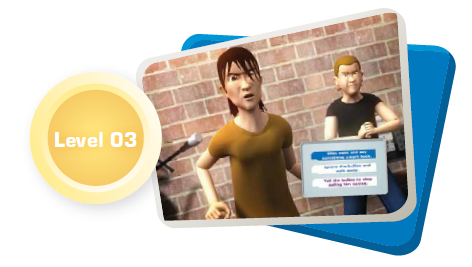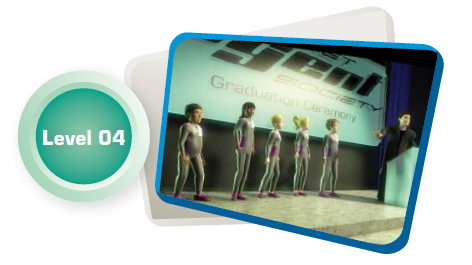 Explore four animated virtual reality missions that demonstrate the benefits of using strategies to stay calm and maintain friendships when faced with social challenges.
Crime at the Cathedral
Detective Flight Challenge
Murder at Earnshaw Manor
Secret of the Schoolyard Ghost
Graduation as Junior Detectives!
SAS E-Telligence Pack
The SAS E-Telligence Pack is for using the SAS Computer Game with multiple children over time.
The SAS E-Telligence Pack contains the visual supports (i.e. Code Cards, Emotionometers and Stickers) that help children apply skills introduced in the Computer Game at home and at school. One pack per child is recommended if a computer game is being used with multiple clients or stu
dents.
Access the SAS Computer Game in two ways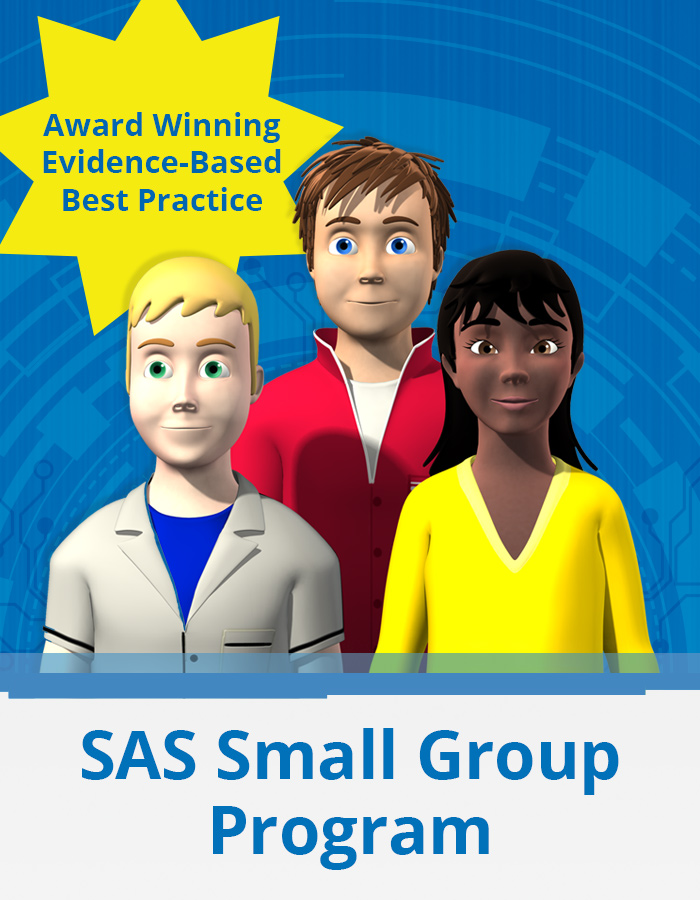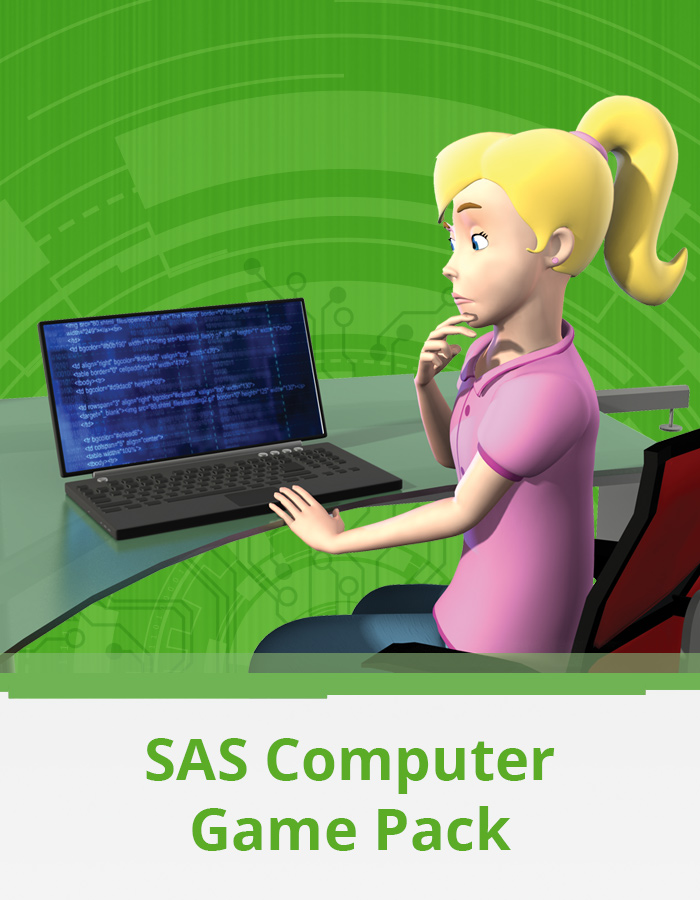 Latest Software Updates - Disk Version of Comptuer Game
If you have an older version of the SAS Computer Game on a disk and you are using Windows 8 or above, or MAC OS X Yosemite/ El Capitan / Sierra or above, you will need to install a software update for the game to play.
Please use the following instructions.